Bethlehem/PNN /
The Refugee Affairs Department of the Palestinian Liberation Organization (PLO) condemned the Israeli occupation's aggression against Jenin Camp on Monday. The attack resulted in 8 martyrs and 50 injuries, including 10 serious cases, with the numbers continuing to rise as the aggression persists.
Dr. Ahmed Abu Holi, a member of the PLO Executive Committee and Head of the Refugee Affairs Department, stated, "What is happening in Jenin Camp is war crimes and other acts against humanity." This necessitates an urgent and effective international stance to provide international protection for our people and to compel the occupation army to cease this criminal escalation.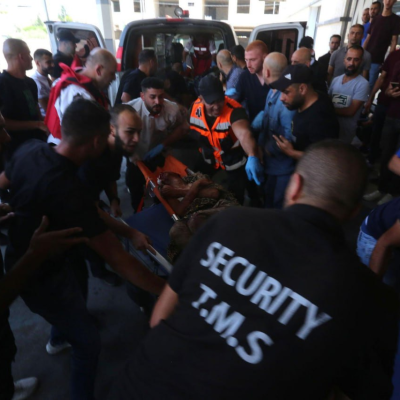 Dr. Abu Holi warned of new crimes committed by the Israeli occupation forces after targeting Ibn Sina Hospital and a residential building inside the camp. They directly fired live ammunition at civilian residents in the camp and utilized warplanes and excessive force, all while the international community remains suspiciously silent.
He indicated that this attack on Jenin Camp and other Palestinian camps primarily aims to break the morale and struggle of the Palestinian camps, which aligns with other Israeli attacks that aim to undermine the right of return for Palestinian refugees and liquidate their cause. This is done through incitement against UNRWA to halt its funding and attempts to redefine the refugee issue.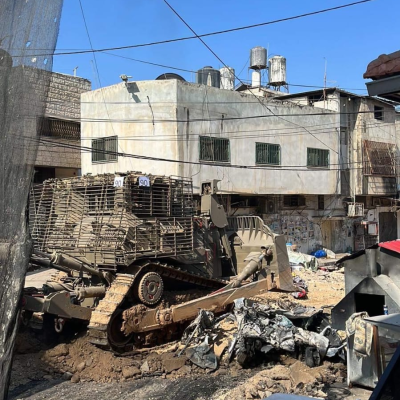 Dr. Abu Holi affirmed that the camps will remain symbols of resilience and struggle, and the occupation will not succeed in breaking them or the will of the Palestinian refugees. They will not surrender, no matter the magnitude of sacrifices. The camps will continue to be the storehouse of our Palestinian people's struggle against the occupation until achieving independence and establishing a state, while attaining all Palestinian national rights, foremost among them the right of Palestinian refugees to return to their homes from which they were displaced in 1948, according to Resolution 194.
Dr. Abu Holi called on the Palestinian people, across all factions, to unite and enhance national cohesion to confront Israeli extremism, aggression, and its plans aimed at undermining the Palestinian national liberation project.